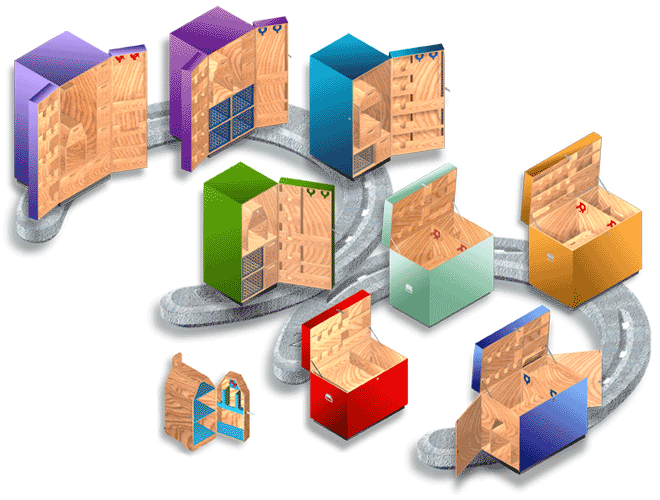 Click on the Tack Trunk or Cabinet of choice
Elite Tack Trunks and Cabinets are designed to meet the needs of today's
English and Western Riding Enthusiast.
They are designed "For the horse owner by a horse owner."



Deluxe Armoire Cabinet was created for the horse owner who has two saddles.
Armoire Tack Cabinet is the answer to the horseman's lament; "I need more storage space!"
Western Tack Cabinet provides the quintessential space, featuring 3 Drawer Styles for the western rider.
Total Tack Cabinet is the equestrian's tack room dream for holding all their essential horse items.
Go & Show Caddy is the portable mini-cabinet that allows you to go from "Rig to Ring".
Basic Tack Trunk was designed to meet the basic everyday needs of today's riders.
Basic Tack Plus was designed for english riders basic needs, Plus their saddle.
Western Tack Plus was designed for western riders basic needs, Plus their saddle.
Total Tack Trunk holds everything a rider will need, right in front of their horse's stall.



They're low-cost, simple-to-build, lightweight, compact and mobile.
Made with sturdy plywood construction that any craftsperson can build.
Intelligent design affords more than enough room to hold all those essential items for your horse.